How to enable
Time-based OTP (TOTP)?
Tradebulls Trading Applications
(Pro / Touch)
Important Information
For Tradebulls Trading Website (PRO)
Step 1
Click on Enable TOTP from Top Right of Profile Menu.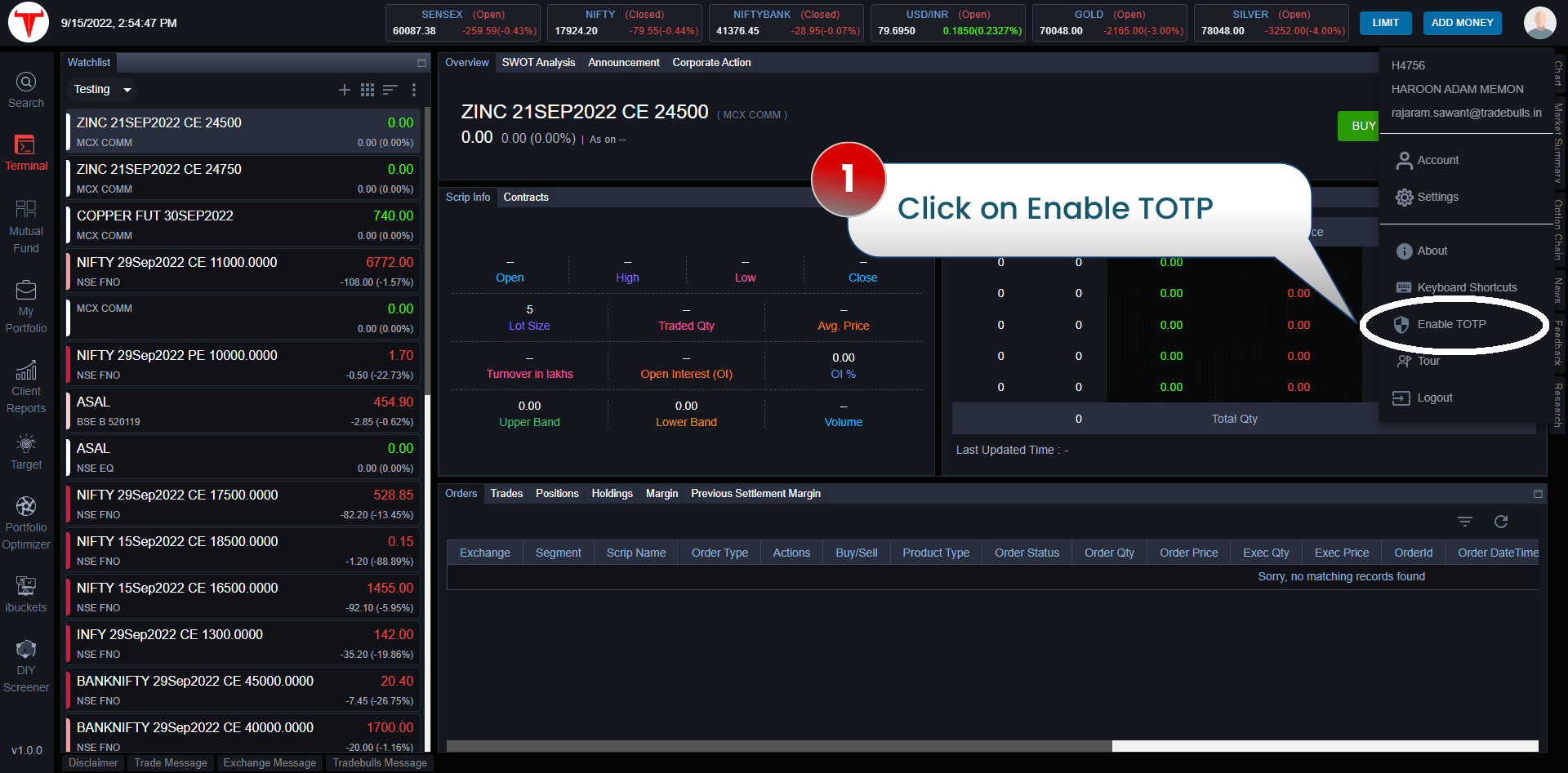 Step 2
Click on Enable 2FA TOTP.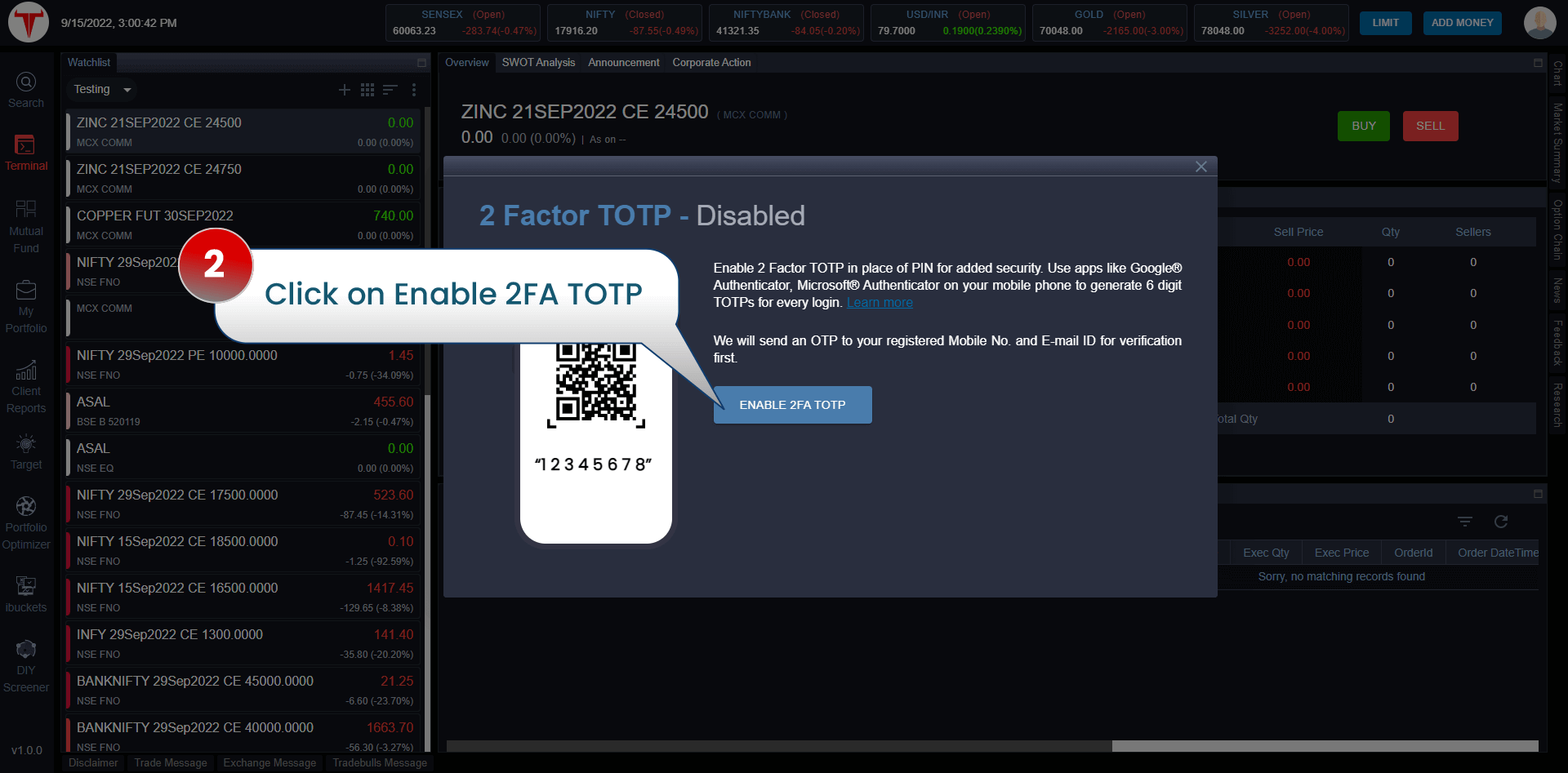 Step 3
Enter OTP sent to registered Mobile No. and Email ID.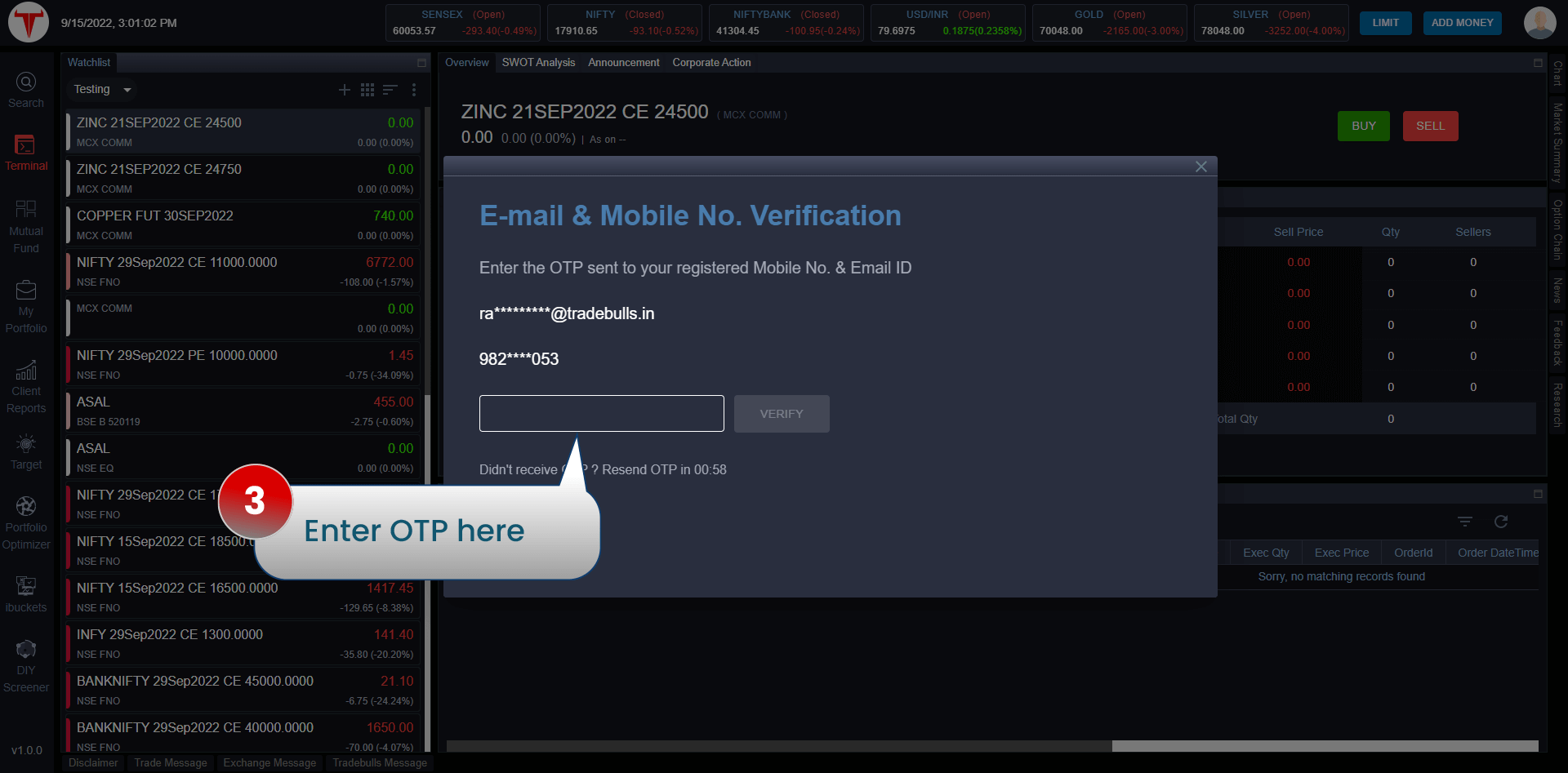 Step 4
Open the below Authenticator app on the phone.
Google® Authenticator available on  Google Play   and  App Store
Step 5Select Scan a QR Code under the Add an account (+) option and click Begin.
Step 6Allow access to the phone camera, and scan the bar code shown on the TOTP page on Tradebulls. On scanning, the account will be added on the authenticator app. Alternatively, copy the key (available below the QR code) and use it to add the Tradebulls account to the authenticator app. Enter the OTP shown on the authenticator app in the field "6 digit TOTP" along with password and click on Enable.